Snow Automation Platform
Snow Automation Platform provides organizations with the capabilities to automate and integrate a diverse range of business processes, leading to increased value and effectiveness of your Software Asset Management (SAM) program, your cloud strategy, and device management.
The platform facilitates communication between the Snow SAM platform and other business systems, enabling automation of processes such as software requests, license harvesting, cloud provisioning, and device enrollment. Snow Automation Platform extends the capabilities of Snow into existing organizational processes.
By facilitating the transformation of massive numbers of unconnected manual tasks into automated processes, Snow Automation Platform delivers benefit not only to Software Asset Managers, but to all other stakeholders – including HR, procurement, finance, business
SNOW AUTOMATION PLATFORM BENEFITS AT A GLANCE
SAM process automation
A single interface for software, apps and cloud services
Increased user satisfaction and empowerment
Faster delivery times for software and licenses
Improved visibility of SAM in the wider organization
Increased ROI through bi-directional data exchange
Detailed statistics to enable better planning and cost budgeting
HOW IT WORKS
Snow Automation Platform supports workflow options based on open source PowerShell integrations that can be combined and customized to automate complex business processes. Commonly used workflows come pre-packaged as import-and-go Automation Books. By integrating with business systems, such as the IT help desk, Automation Platform enables a wide variety of business and Software Asset Management (SAM) processes to be streamlined and accelerated. Some of the typical workflows the platform can be used to automate include: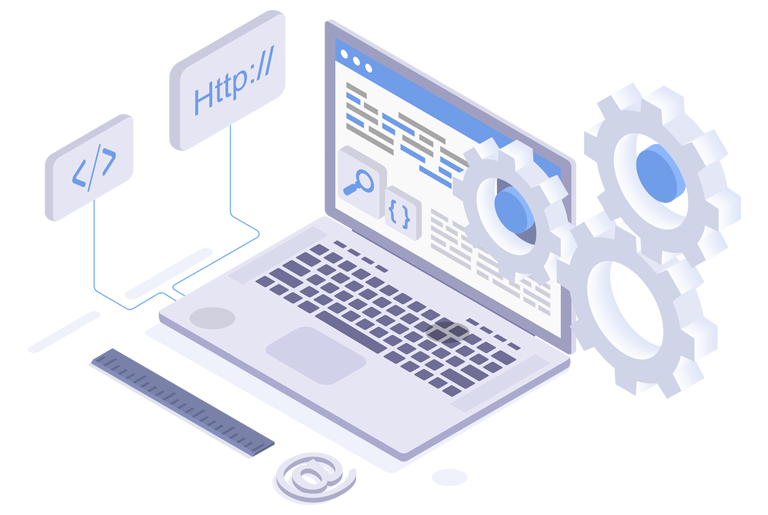 Requests for hardware and software (including approvals)
Policy-driven subscription management and automated license harvesting
Device and permissions management
Cost-center tagging
Provision and decommission of cloud resources
Software uninstall
User on-boarding and identity management
Self-service
Import-and-go Automation Books can be accessed directly from Snow's library, created in partnership with Snow's SAM experts or designed and modified in-product using the intuitive wizard interface. The portfolio of import-and-go automation books is under continual development. It currently includes:
SAM optimization for Snow License Manager
Mobile optimization for Snow Device Manager
Cloud IaaS optimization for Azure, AWS, Google Compute Engine, and VMware
Cloud SaaS optimization for Office 365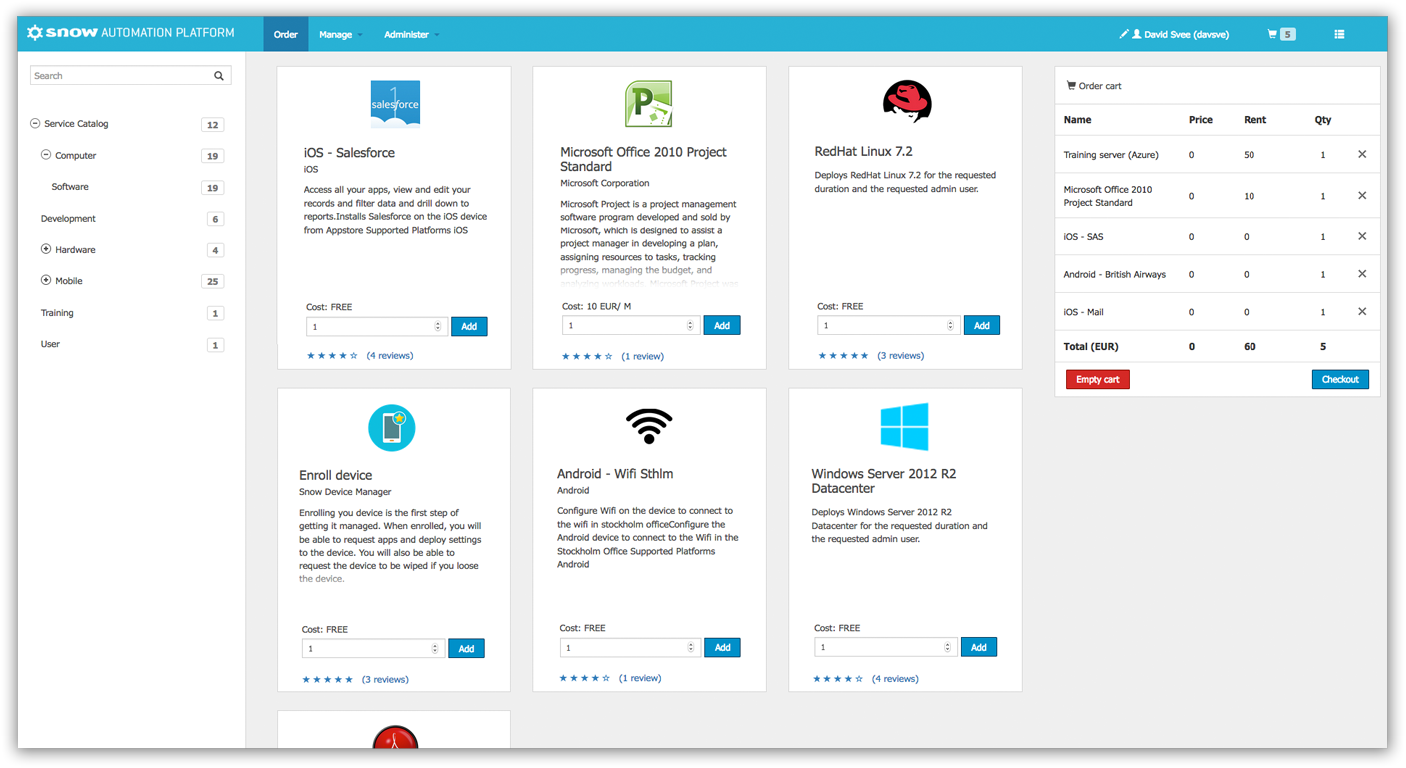 A SINGLE PLATFORM
Snow's Automation Platform is a one-stop-shop for ordering and management of internal services, such as client software, hardware, device apps, and cloud services. Snow Automation Platform combines order and workflow management with embedded process automation.
USER BUY-IN TO INTERNAL SERVICE OPTIMIZATION
Users are more likely to contribute to optimizing the use of organizational resources if they are aware of their service consumption and possess the tools to control it.
CONTINUOUS LICENSE OPTIMIZATION
With Snow Automation Platform, license management becomes a continuously optimized process in which users can access the resources they need, when they need them, and unused resources can be automatically appropriated elsewhere.
COST SAVINGS
Snow Automation Platform helps organizations to make cost savings by automating manual processes, including approvals, and prevents some of the common resource-related issues, such as overuse of software licenses and virtualization sprawl from occurring in the first place.